WITH BACKGROUND IN DIGITAL DESIGN, EXPERIENCE WITH MUSIC PHOTOGRAPHY & EVENT PRODUCTION
With over 15 years of experience as a designer and a diverse skill set including graphic and digital design, video editing, basic motion graphics, UI design, music marketing, and photography, I have worked on projects for clients such as VIVO Telecom, Natura, iMusics, LogiGO Connected Mobility, Avenue Code, Brazil's biggest pop band Jota Quest as well as world-renowned artists such as Red Hot Chili Peppers and Nile Rodgers & CHIC. and Franz Ferdinand.

I began my career in 2005 as a web designer and front-end developer at Datasul (later acquired by TOTVS), but following my passion for music, I decided to focus on design in 2008, and joined Mobimarket, a mobile marketing agency that was later acquired by the ISOBAR group. Through this experience, I was able to develop my skills and grow professionally, eventually receiving a proposal to join the design team at the Nokia Institute of Technology as an interface designer. However, in 2012, my former Art Director at Mobimarket invited me to join his team at New Content, a leading branded content producer in Brazil, where I was able to work with brands like O Boticário, VIVO, TAM, Cyrela and Natura in a variety of digital design tasks such as landing pages, UI, banners, editorial, and video editing.

In addition to my professional work, I also combined my passion for music and design by collaborating with independent artists at the beginning of their careers. Eventually, I accepted a new challenge as an independent designer for a successful band. As a multidisciplinary designer, I became a graphic, digital designer, content creator, and social media manager for one of Brazil's biggest pop bands, Jota Quest, who also won a GRAMMY award. This experience also led me to develop my skills in photography, which eventually gave me the opportunity to work officially for artists like Red Hot Chili Peppers, Nile Rodgers, Franz Ferdinand and others.

My passion for music also led me to produce two workshops with drummer Chad Smith (from Red Hot Chili Peppers). Additionally, I worked at the startup iMusics, a Brazilian "360º" platform that allows any artist or band to have everything in one place, including distribution, editing, regularization of their works, marketing and much more.

Two years ago, the global pandemic made me analyze the market more critically so I decided to pursue a new career path by specializing in UX Design. With all my previous design background, I can develop great user-centered projects.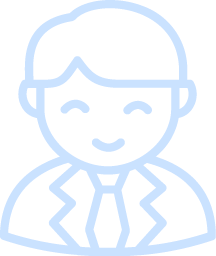 Years experience
Projects
Made
Cup of Coffee
Works with you