An experienced designer based in Guarujá, Brazil.
With over 10 years of experience, I'm specializing in UX Design, UI Design and Design Systems.
My portfolio with the
latest project in UX/UI 
A selection of my past works as a digital designer (and other stuffs)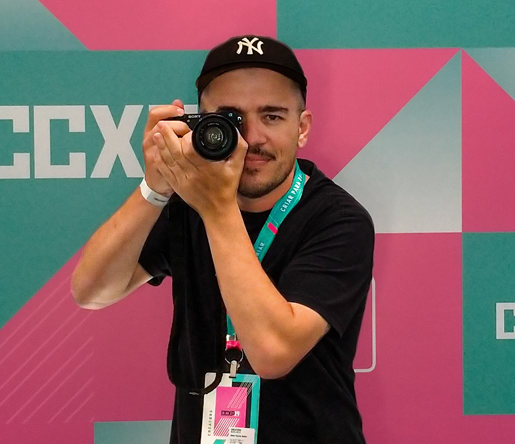 An international portfolio with my best shots of music photography
A UX/UI DESIGNER WITH A BACKGROUND IN DIGITAL DESIGN, MULTIMEDIA AND PHOTOGRAPHY
Experienced designer with 15 years in the industry and a diverse skill set including UI design, wireframing, prototyping, design system, digital media, video editing, motion graphics and music photography.

Worked on projects for clients such as VIVO Telecom, Natura, iMusics, LogiGO Connected Mobility, Brazil's biggest pop band Jota Quest as well as world-renowned artists such as Red Hot Chili Peppers and Nile Rodgers & CHIC. and Franz Ferdinand.

Well skilled in UI/UX design with a background in digital design and looking forward to expanding my skills in Design Systems. Passionate about design, music, and always looking for new challenges to grow professionally.